We Design Solutions to Keep the
World Moving
Our world relies on movement. Movement of resources, goods, and people fuels our economies, nourishes our cities, and keeps our populations healthy and thriving. As a full-service civil engineering firm, LAN provides the framework for movement—the underlying infrastructure we rely upon every day.
As a civil engineering firm, we focus on how the world moves. We design solutions to move people, goods, and resources for our clients nationwide. We help our clients move their projects from idea to execution by providing a complete range of civil engineering design and program management services. We help our clients transform the communities they serve into places people live, work, and play by delivering solutions to modern engineering problems. Moving your project from concept to reality requires a partner who cannot only design to specifications, but also deliver to your expectations for a thriving community.
LAN has supported rail and transit clients for multiple agencies providing the following services:
Planning/Feasibility
Design
Program Management
Construction Management
Construction Phase Services
Bus Rapid Transit
Park-and-Rides
Transit Centers
Rail
The number of years LAN has been providing contribution towards transportation infrastructure, which includes our in-depth understand of rail and transit needs
Million, the number of times each weekday people board public transportation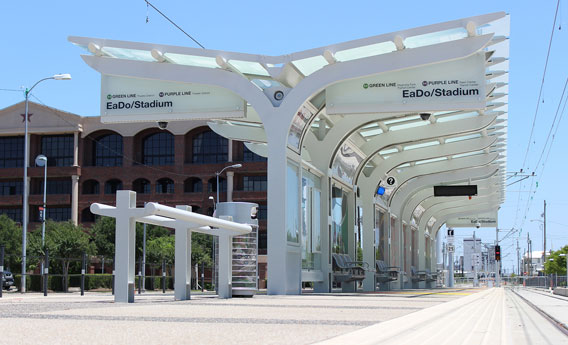 Rail & Transit Leadership