Finding the Right Balance
LAN offers the custom resources and depth of experience to provide safe and reliable wastewater treatment services. Our familiarity with regulations, policies, and procedures—including permitting requirements and design criteria—enables us to provide recommendations that are resilient and compliant, and include necessary redundancy, efficiency, and safety features.
We are experienced with designing facilities that minimize construction costs and maximize long-term cost savings through operational efficiencies. Our staff designs with resiliency in mind, such as selecting materials that last longer and deciding on treatment processes that require less labor. Our goal is to provide our customers with customized, economical solutions that allow for ease of operations, flexibility and sustainability for years to come.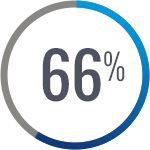 LAN reduced blower costs by 66% by including both high-speed turbo and multi-staged centrifugal blowers on the Bull Hide Creek Wastewater Treatment Plant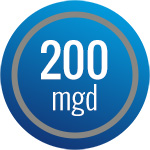 LAN designed the 200-mgd expansion of the Primary Effluent Pump Station in Las Vegas, Nevada
Wastewater Treatment Leadership