Moving the Nation Forward
Many firms claim to be experts in providing transit services. At LAN, this isn't just a claim—it is our history. In a little more than five years, LAN amassed experience in the planning, design, and program management of more than 200 miles of passenger rail and bus rapid transit services, and continues growing our expertise today.
Meeting 21st century transportation challenges requires not only technical prowess, but also listening to our clients and involving all stakeholders for input on issues and desired outcomes. LAN provides a full range of transit services and delivers solutions to complex challenges with a team of devoted professionals.
We make the best use of available funding to create solutions to improve mobility more effectively and safely, while considering potential impacts to the communities in which we live and work.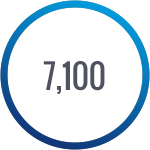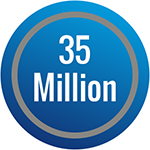 Rail & Transit Leadership