We Design Solutions to Keep the
World Moving
At LAN, we design solutions to move people, goods and resources for our clients nationwide. We help our clients move their projects from idea to execution by providing a complete range of civil engineering design and program management services in support of passenger rail and bus transit projects throughout the United States. We make the best use of available funding to create solutions that improve mobility more effectively and safely, while considering potential impacts to the communities in which we live and work.
LAN provides a full range of rail and transit services and delivers solutions to complex challenges with a team of devoted professionals. We provide the following services:
Planning/Feasibility
Design
Bus rapid transit
Park and rides
Transit centers
Light rail transit
Commuter rail
High-speed rail
Freight rail
Program management
Construction management
Construction phase services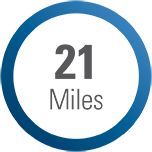 Twenty-one miles of light rail infrastructure managed by LAN for DART's first design-build program.​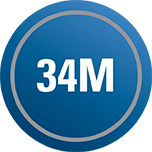 Each weekday, people in the U.S. board public transportation 34 million times.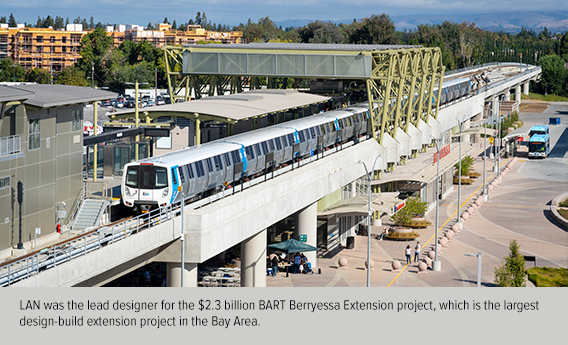 Rail & Transit Leadership