LAN understands the intricacies of land development for commercial, residential, multi-family and recreational projects. Our engineers can provide the full realm of services for land planning and master planning of housing facilities, office parks, industrial parks, shopping malls, strip centers, hotels, and other real estate developments. LAN has exemplary qualifications and abilities for land development projects and qualified, experienced personnel to perform the work.
Our land developers are locally based and specialize in obtaining the necessary permits and approvals to achieve our client's development goals. Our planners and engineers are sensitive to the best utilization of land and work with developers to differentiate their development—ultimately bringing more value to the project. From feasibility studies and design services through construction inspection and contract closeout, LAN can provide expert assistance for any size project.
Our services include preparation of plans and specifications for utility and paving improvements, water production and wastewater treatment facilities, storm water management facilities and special structures. Utility district services include preparation of preliminary engineering reports for district creation, preparation of bond applications, and district engineering consultation services.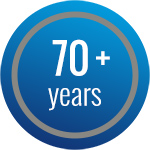 Since 1935, LAN has designed millions of SF of reinforced concrete and structural steel frame facilities.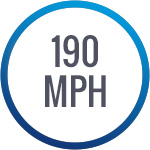 LAN designs flood-resistant structures to withstand up to 190 MPH winds.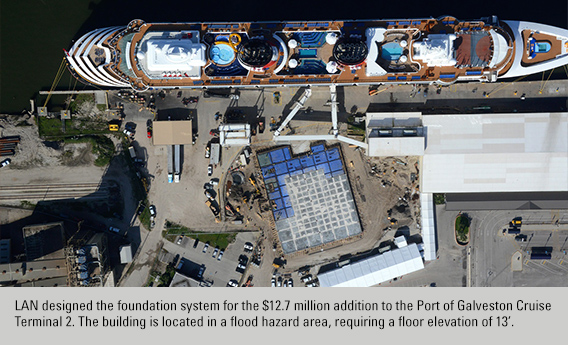 Structural Engineering Leadership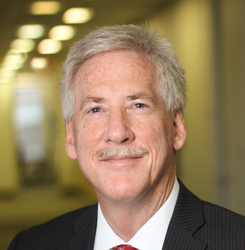 Associate, Facilities Team Leader
Mr. Jelinek is an experienced structural design engineer for major municipal, commercial, industrial, and institutional facilities. His varied background includes design of structural steel, reinforced concrete, composite concrete and steel, precast-prestressed concrete, post-tensioned concrete, and tilt-up concrete. He is versatile in a wide variety of structural systems to accommodate both static and dynamic forces (gravity, wind, and seismic). His experience includes various computer applications for the analysis and design of structures. Prior to joining LAN, Jon specialized in the advanced technology sector where the need for expansion and renovation of new and existing manufacturing facilities presented numerous structural challenges ...
View Full Bio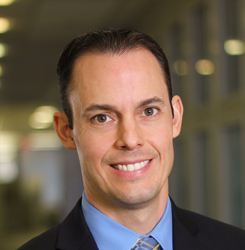 Joseph is a versatile marine project engineer with more than 13 years of experience in key engineering roles, project, and operations management in the United States and international markets. His background includes the design of waterfront structures such as container, liquid bulk, bulk material-handling and mixed-used terminals as well as flood walls/foundations. He is well-versed in all stages of project development, including concept selection, feasibility, FEED, and detailed engineering. Joseph has a working knowledge of structural analysis, maritime design standards and US regulations, concrete and steel design, marine engineering, siting marine facilities, and retaining-wall design ...
View Full Bio