Building Connections.
Driving Commerce.
Roads and bridges weave the fabric of our nation together, providing a means to move goods and people quickly and efficiently. LAN's teams of professionals are equipped to tackle any phase of roadway and bridge development, including plan design, right-of-way acquisition, construction management, and striping and signal timing.
LAN provides a complete spectrum of transportation planning and engineering services for both public and private clients. No matter what the project – a feasibility study, regional corridor study, or preparation of construction documents – our client approach is based on a strong understanding of client needs. We work with clients and stakeholders to understand project issues, from funding shortfalls to managing public and political expectations.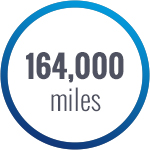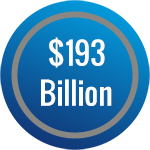 Transportation Leadership