​LAN's commitment to excellence in structural engineering is shown through continual training in the updates to various codes and industry reference standards, leveraging latest material and technological innovations in the proposed solutions, and providing our staff with the tools necessary to produce challenging designs with a high level of efficiency.
We work to provide unique solutions in the design of structures with resilience against hurricane, flood, fire, and earthquakes based on the site-specific probabilistic risk assessment. Our designs encompass present demand as well as anticipated future demands during the entire service life of the structures. We provide holistic solutions by leveraging in-house multidisciplinary expertise of our engineers. For example, we leverage GIS capabilities and data available within our land development team to develop flood control structures and identify optimal routes during storm events for enhancing operational capabilities of our clients.
Our structural engineering experience includes:
Multi-level interchange bridge design
Transit park-and-ride structures
Long-span infrastructure bridges
Highway bridges
Light rail transit bridges
Water/wastewater plants
Sports facilities
Piers and wharves
Ferry terminals and facilities
Container yards
Blast-resistant structures
Tornado shelters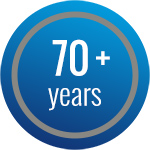 Since 1935, LAN has designed millions of SF of reinforced concrete and structural steel frame facilities.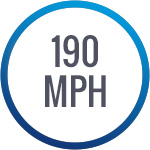 LAN designs flood-resistant structures to withstand up to 190 MPH winds.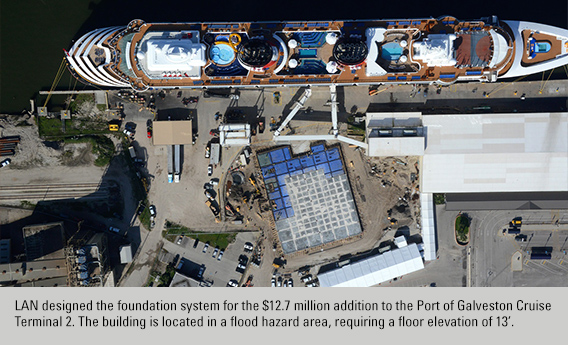 Structural Engineering Leadership