Anticipating the future and
keeping ahead of the curve.
As more communities prepare for substantial population growth, infrastructure planning is critical to meet future water, wastewater, and transportation demands. Comprehensive modeling and master planning efforts provide a full understanding of infrastructure needs to effectively serve the community. Modeling software and master planning are used to identify:
Demand projections (average and peak)
System expansion
Improvement options
Operations and maintenance
Capital improvement projects
Our professionals lessen the stress of management, administration, and coordination, and provide long-term value for our partners and clients. LAN offers comprehensive services from concept to completion, with the additional benefit of understanding the complexities and potential challenges during construction.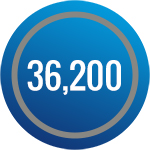 LAN performed a hydraulic analysis of the Green Bay Water Utility's distribution system, which services 36,200 customers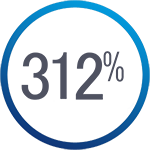 LAN developed a Transportation Master Plan to meet the existing and future transportation mobility needs of Kyle, Texas, which has experienced a 312% population growth since 2000.