Our right-of-way professionals come to the table ready to listen and act, but not to learn at your expense. We understand a project benefits not only from our experience but your direction. It is our mission to assist in making the vision you have for your community a reality. Lockwood, Andrews & Newnam, Inc. (LAN) offers full-service right-of-way (ROW) professionals to state and local governments, as well as private sector clients, for transportation, utility, and other construction projects requiring acquisition or permitting of real property rights.
We are committed to aggressively facilitating the ROW acquisition process while being fair to property owners and acting as a representative of our clients. We recognize the need to be responsive, personal, prompt, and pre-emptive in addressing concerns of the people whose properties, homes, and lives are being impacted. We have gained a reputation for meeting milestones, saving taxpayer dollars, conducting fair negotiations, and being easy to work with. LAN has the ability to look at the "big picture" and direct resources to project goals for successful completion.
The LAN right-of-way team can:
Provide early, close, and continuous coordination with clients' staff, project appraisers, title company staff, and the project surveyor
Investigate engineering solutions to potential real property acquisition problems and provide recommendations
Identify critical path parcels
Complete expedited title research
Initiate title curative work at the earliest point possible
L
AN has done a tremendous job on working on the IH 35 project through Temple. This was a complex and very fast paced project that was highly political but LAN's handling of this project was super. It was so great to have a company to work with that was on your team and you knew the members on that team were sharp, responsive and efficient.
Shelley Mathis
Project Manager, TxDOT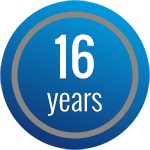 LAN has been providing Right of Way services for 16 years.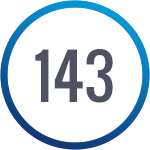 LAN's largest ROW project to date involved 143 parcels.