Facility Condition Assessments
Protecting Assets.
Avoiding Failures.
Generating Savings.
Over time, facilities and their systems experience wear and tear. Avoiding disruptions to these systems—and the costs associated with them— requires an accurate assessment of each component's longevity, efficiency, and deficiencies.
LAN performs complete evaluations of your systems' operational characteristics to measure the health of your facilities. These include evaluating remaining useful life expectancy, cost efficiency, and energy consumption. Our teams will provide an inventory of up-to-date data that you need to make short- and long-term financial decisions to manage your assets. From prioritizing facility maintenance to long-term capital improvements, our facility specialists equip you with the information you need to plan your future.
In addition, facilities consume significant energy as they age. We work closely with our clients to identify, customize, and implement strategies that reduce energy cost and increase profits.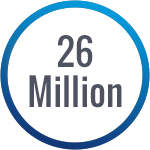 LAN has performed more than 26 million SF of facility assessments.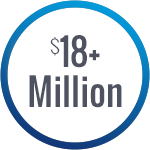 LAN has provided clients with $18+ million in energy conservation recommendations.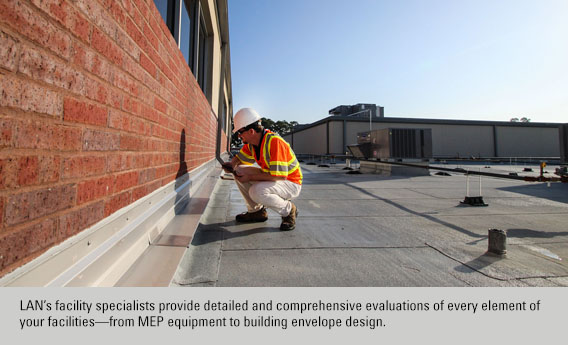 Facility Condition Assessments Leadership