Disaster Response, Recovery & Mitigation
Providing the Support You Need When Your Community Needs You
the Most
LAN understands the urgency and criticality of providing post-disaster support to public agencies and the communities they serve. Our long-standing history of service includes post-disaster support for every major storm event in Texas in the past 80 years. Today, we continue to support communities in South Texas in the wake of Hurricane Harvey.
From performing damage assessments to working with federal funding agencies such as FEMA, HUD, and the U.S. Corps of Engineers, LAN provides expertise to support and guide our clients through the entire post-disaster process. LAN provides immediate post-disaster assessments, long-term remediation design, natural hazard mitigation strategy development, program management, and planning services. Additionally, we assist our clients with identifying project funding opportunities, prioritizing projects for the pursuit of grant funding, grant application writing, and grant management and administration services.
Pre-disaster Mitigation Services
Hazard mitigation action planning
Natural hazard mitigation strategy development
Long-term Recovery Funding Assistance
Stormwater Management
Floodplain Management/NFIP Compliance
Community Rating System
Emergency System Design
Equipment Relocation
Flood-proofing
Long-term remediation design
FEMA mapping & studies
Asset management
Post Disaster Service
Damage assessments
Funding opportunities planning
Grant application development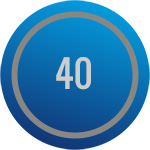 40+ disaster recovery assessment & remediation projects in the past 10 years.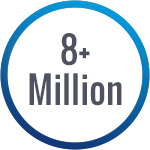 LAN arrived at UTMB within three days of Hurricane Ike, assessing damages to 8+ million SF of buildings.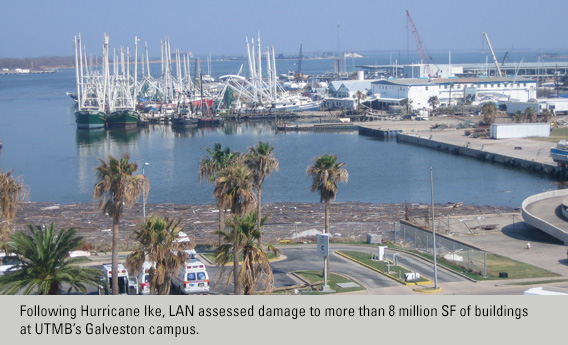 Disaster Response, Recovery & Mitigation Leadership