K-12 Bond Program Management
LAN understands one size does not fit all. We work with you to guide the selection of applicable program management tasks to ensure your needs are met without wasting valuable project dollars. Working as a team with project architects and engineers allows designers to focus on what they do best—design, while LAN concentrates on the multiple project management tasks. LAN's extensive leadership experience ensures the team receives high-value, timely, and meaningful input. Viewing ourselves as the building owner and operator, we consider material selection, summer time operations, uniformity in equipment specifications, and the preventative maintenance of your project.
No matter how you define program management, trust that LAN is your answer and is your assurance of a "first-in-class" bond program.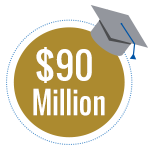 LAN has saved our K-12 clients more than $90 million through value engineering and other program management services.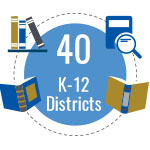 LAN has served 40 Texas K-12 Districts through bond program management and related services.
K-12 Bond Program Management Leadership