Continued, Long-Term Service for
Higher Education
For more than 70 years, LAN has partnered with academic institutions to create learning environments that express their brand and support their academic mission. Today, we continue working with educators and administrators to meet the challenges and demands they face in an increasingly competitive and global market —from aging infrastructure, expanded enrollments, and funding restrictions, to evolving technology and learning trends. As trusted advisors, we are proud that our clients continue to turn to us to meet the varied and ongoing needs of their 21st century higher learning environments.
Our teams offer a broad range of service capabilities backed by decades of experience with the specific design requirements of higher education facilities. We focus on designing complete and unified campuses that evolve with growing student bodies while preserving the historical and cultural significance of the past. From creating efficient, sustainable, and high-quality buildings to designing the infrastructure backbone that powers the environments in which students live and learn, we provide services that touch every part of a modern campus.
MEP, civil, and structural engineering
Architecture
Facility & ADA assessments
Electrical distribution system analysis and design
Utility system design and master planning
Mechanical and electrical systems renovation
Business planning and financial analysis
New construction and building renovations
Long-term capital improvement planning
Deferred maintenance
Campus master planning
Program management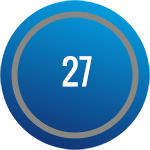 LAN has provided services for 27 higher education clients in Texas.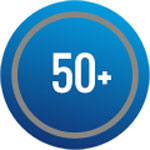 LAN has recently completed more than 50 campus building renovation projects.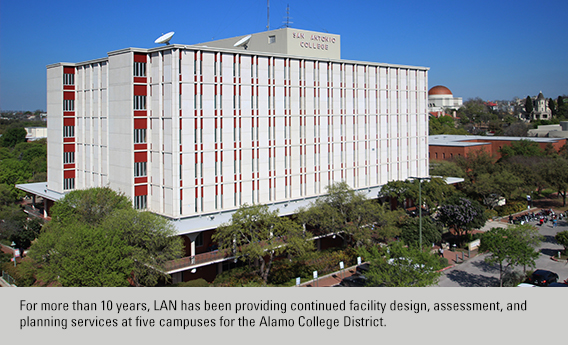 Higher Education Leadership